10-Day Plant Medicine Diet
With Wara Wara
November 25 - December 4, 2020
Our 10-day diet provides individuals the opportunity to work with plant medicines in one of the Amazon's most biologically diverse rainforests. Space is limited to 10 guests with 2 healers and 2 trained multi-lingual facilitators.  Guests stay in spacious cabins with private bathroom/shower and spectacular views of the Aquicuana Lake.  Our 10-day retreat includes 4 ayahuasca ceremonies and all the services mentioned below.
• Pre-Arrival Support
• Airport Pick-up on Arrival
• Transportation to Lodge
• Spacious Accommodation in Lake-Front Cabins
• All Food and Drink (Tasty, Healthy, Detox Menu)
• Consultation with Healers
• Multi-Lingual Staff Support
• Coca-Leaf Readings
• Small-Group Ayahuasca Ceremonies
• Tobacco Ceremony
• Medicinal Plant Diets
• Floral Baths
• Yoga Classes & Guided Meditation (Seasonal)
• Canoe/Boat Rides
• Guided Jungle Walks
• Integration Support
Leader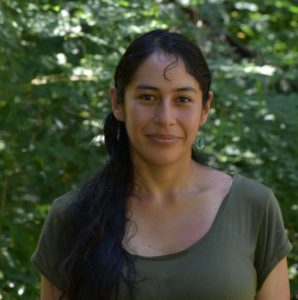 Wara Wara
Wara Wara Puma is a traditional medical healer (Curandera) and Medical Doctor of Aymara origin, brought up by her mother and grandmother, both native aymara women.  She is well versed in Aymara healing practices and spirituality as well as Ayahuasca and San Pedro (achuma) ceremonies. She is also a Sun-Moon Dance and Moon Mother. She has a Pure and Courageous Heart and Sings with the Voice of an Angel. Truly a treat to behold.  She works with Love, Surrender and Devotion. Utmost respect and care for her patients.
Learn more about Wara Wara